What They Are
Whether it's for brain breaks or sensory pathways, our Super Stickers® are excellent choices for building connections in the brain, getting the wiggles out, building hand-eye coordination and tuning gross motor skills. With all the time spent sitting in the classroom or in front of a screen nowadays, kids aren't building the proper connections they need in the brain, plus they're learning unhealthy habits that lead to issues like weight gain and poor social skills. Our Super Stickers® products aren't miracle cures for these problems, but with the right education and proper planning, they can be a great aid to a child's overall well-being.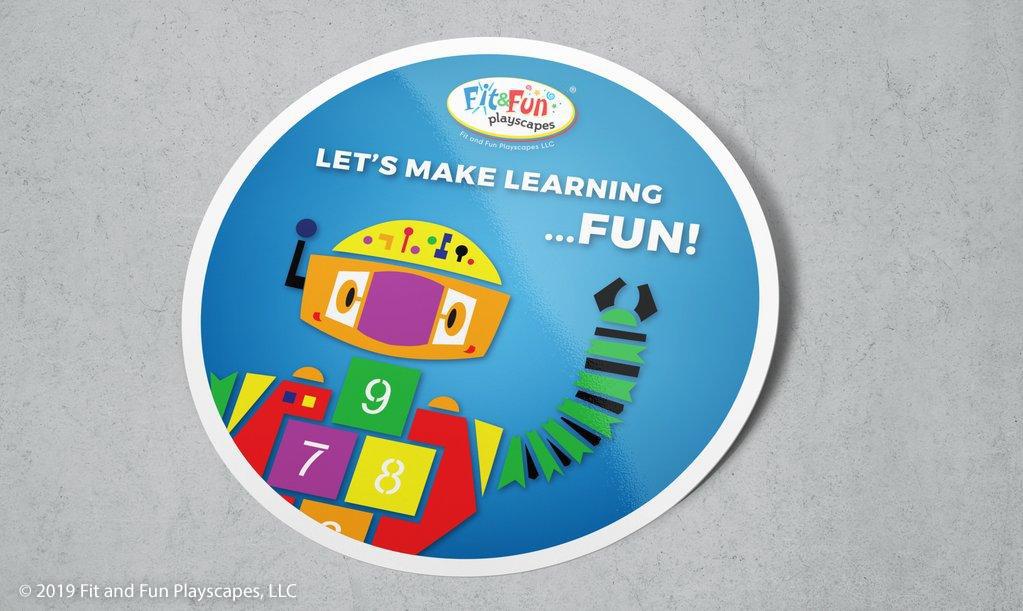 How They Work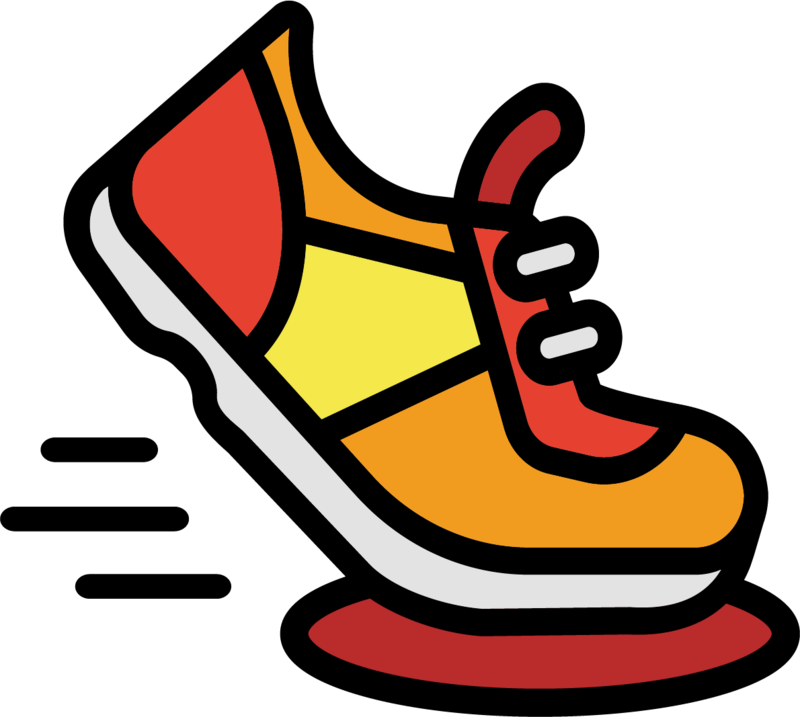 anti-slip, low glare
protective coating
Quick and Easy
to Apply
Highest Safety
Standard 3M Material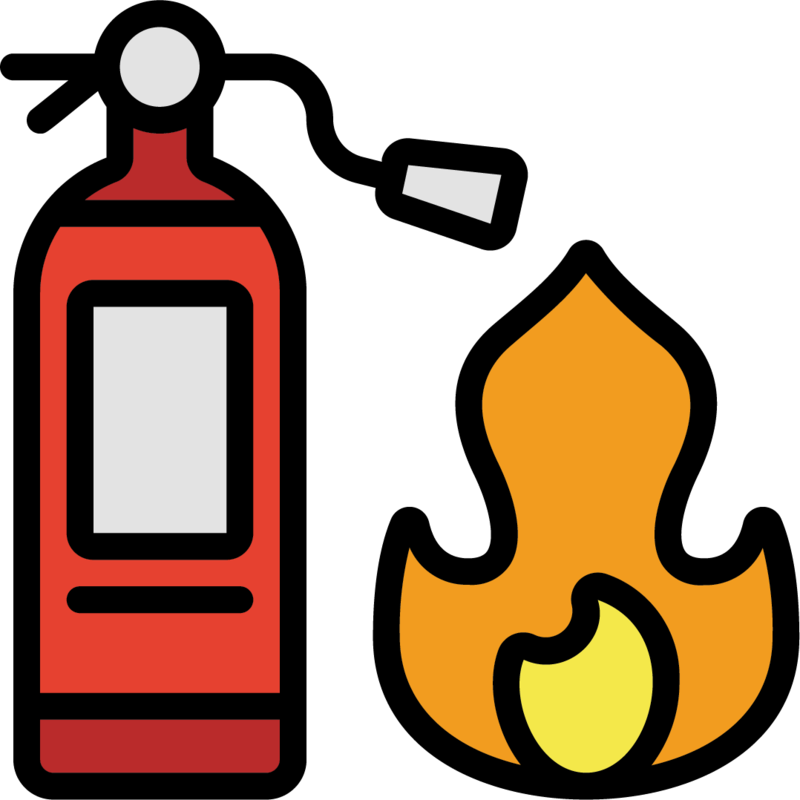 Class A
Fire Rating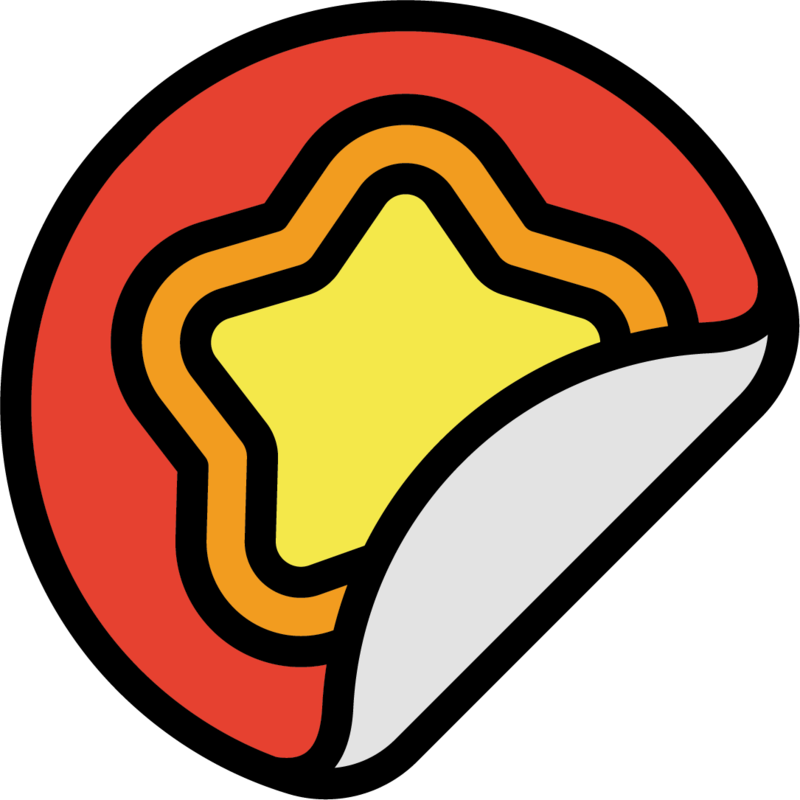 Quality Residue-Free
Adhesive Backing
High Durability,
Low Maintenance
We chose our Super Stickers® material based on advice from flooring experts and custodial staff who have extensive knowledge on the different types of flooring in schools. Super Stickers® are made of a thick adhesive 3M floor material, which aids in how easily they can be applied and removed. Your custodial staff will immediately be at ease hearing the 3M name, as they are some of the best adhesive material available on the market today. Please note that our Super Stickers® are for indoor applications only.
Please refer to our FAQ Page for approved surface applications.
As a premium material, our Super Stickers® feature important qualities that are necessary to the safety, durability, and maintenance of the stickers. Your custodial staff will have a lot of questions about the application, maintenance, and removal, so we've tried to cover all their concerns. These quality features include:
Anti-Slip Surface:

Safety is paramount. Designed with a slightly textured surface that is UL-listed for slip resistance, making them safer for kids.

Protective Coating:

Built with a clear layer that protects the graphic from foot traffic, spills, typical wear and tear, and damaging sunlight. 

Quality Adhesive: Designed with 3Ms Advanced Adhesive Technology™ specifically for floors and flat surfaces which makes removal easy, leaving little to no residue behind. 
Flammability:

Class A fire rating, which meets typical fire rating requirements. 

Bubble-Free Material:

  Built-in air release channels help minimize the formation of bubbles during application, allowing for a seamless installation.

Repositionable

: Pressure-sensitive, repositionable adhesive allows for easy adjustments during application.

Low-Glare Finish:

We chose a lustrous finish instead of gloss, which is important in case emergency access is needed resulting in minimal distraction and glare.

Application of Wax

: For maximum durability, we recommend applying a few layers of wax once installed, however this is optional due to their built-in protective coating.

Endless Possibilities: Get creative! Our Super Stickers® can be applied in any layout, order, and pattern imaginable to better suit your space and needs.
Why They're Important
Traditionally, sensory play is designed to improve a child's ability to process and interpret sensory input from the environment. Sensory play can also be used to improve balance (vestibular), proprioception, spatial awareness, and motor planning in ALL kids including those with disabilities. Examples of sensory play can include anything from digging and playing in a sandbox (tactile) to hanging from a jungle gym (proprioception) to swinging on a swing set (vestibular). Sensory pathways are environments that are simply designed to promote and encourage multiple opportunities to engage in sensory play.
See Them in Action!